The
Bahá'ís of Austin
Welcome You
"Let your vision be world embracing…" ~ Bahá'u'lláh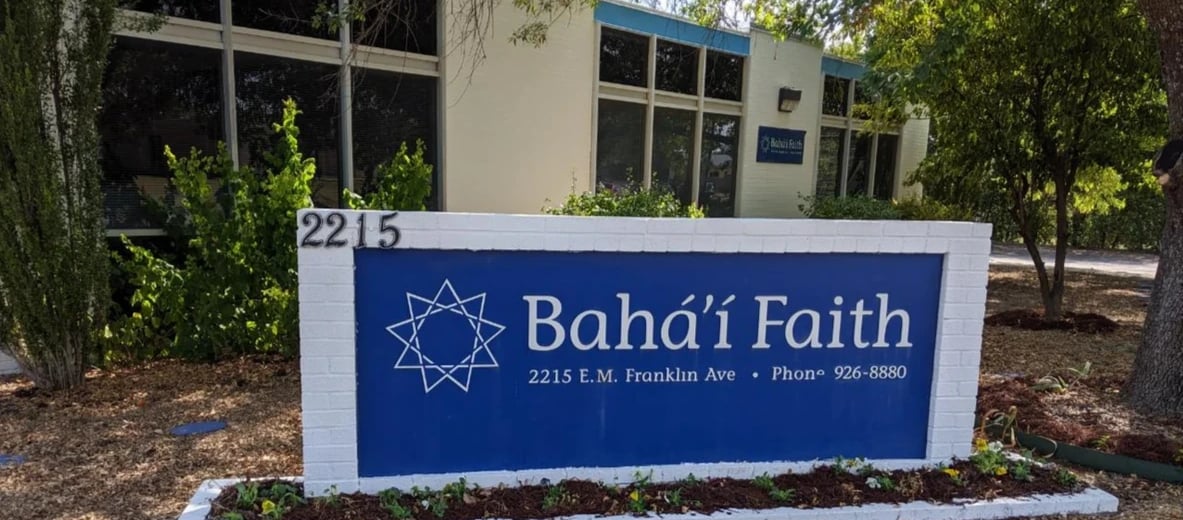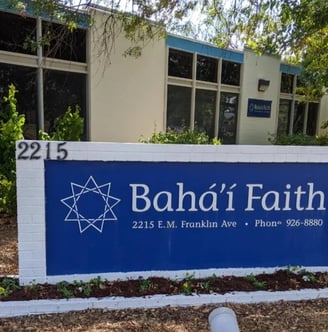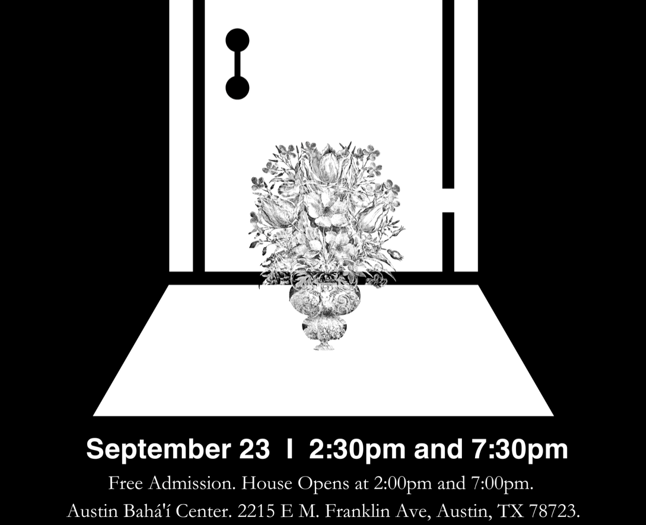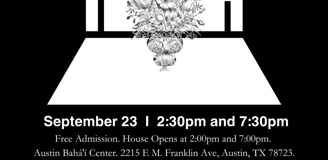 "A country in revolution, A holy place in ruins, A dream of three dresses, 16 year-old Mona is finding out the meaning of love. Shiraz, Iran 1982. Fanaticism runs rampant in the streets, and Mona, as a Bahá'i – a member of Iran's largest religious minority – is the fanatic's prime target. One night, she has an important dream. It is a dream of three dresses, each representing a different direction her life might take. In her dream and in her waking life, Mona makes her choice- a choice that will lead her straight into danger's path. This touching drama for youth and adults is based on a true account and raises fundamental and challenging questions about life, faith and sacrifice for all to consider."
Performance Date: Saturday, September 23rd.
Two Showtimes:
(1) House Opens at 2:00pm. Performance at 2:30pm.
(2) House Opens at 7:00pm. Performance at 7:30pm.
Location: Austin Bahá'i Center. 2215 E M. Franklin Ave, Austin, TX 78723.
Payment: Free Admission. Donations will be accepted the night of the performances.
** We would like to emphasize that this production is not intended for young children due to its sensitive content. We highly value the theater experience for audiences of all ages, and to ensure the comfort and enjoyment of everyone attending, we kindly request that you consider the age appropriateness of the play before making your final decision.
Please fill out the following form in order to RSVP.
Daily Prayers With Bahá'í House of Worship
Join the Baha'i House of Worship daily for prayers.
Daily at 12:30 PM via Zoom
Sunday Morning Devotions & Fireside
Weekday Devotional & Daily Prayers
Every Sunday at 10:30 AM at the Austin Baha'i Center
Weekdays at 12:00 PM via Zoom
Everyone is welcome to come, even if only for two minutes just to say hello. There are no expectations.
Devotions from 10:30 - 11:00

Fireside chat from 11:00 - 12:00
Fireside speakers will rotate each week. We look forward to seeing you!
"The earth is but one country, and mankind its citizens." ~ Bahá'u'lláh
Interested in any of these activities? Want to get involved? Questions? Comments? Please feel free to contact us.